After September the 11th, the subsequent invasion of Iraq and all the crap that went on around it, I decided to sit down and write my second novel (which ended up being the first published), set in an alternate world to explain to everyone what was going on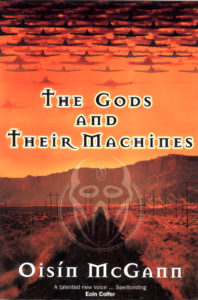 . I soon realized two things:
1) Writing a story so you can explain things makes for a crap story.
2) I knew feck all about Islamic extremism, the Middle East or the mind-set of the people there (Was Iraq even in the Middle East? Which countries make up the Middle East?).
I knew a bit about the circumstances that had created the conflict in Northern Ireland, and had watched Western extremism with some bemusement for years, but I had to face facts: I was in no position to explain anything. And besides, I was more interested in writing a thriller than a political statement.
But I am curious by nature and I did have a lot of questions, and questions are a good way to start a story. And when you write stories, you tend to write about the stuff that's affecting you at the time.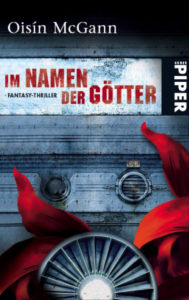 So I wrote a tale about old men who could use young men and women to harness the power of ghosts. Those young people could take the violence of one unjust death and use that energy as a supernatural – and suicidal – weapon to cause other deaths (I wanted something that offered more variety than bombs), martyring themselves, so that one death constantly led to another. I created a world where one culture, a kind of a mix of the Middle East and the American Old West, was fighting a guerilla war with a more advanced, domineering culture, whose technology (and world view) was about the level of 1940's Europe or America.
Years later in the real world, and the same stuff is still happening. And there still don't seem to be any better answers to what's going on except maybe for people to stop killing each other long enough for them to get a taste for life again, which is basically what happened in Northern Ireland. This solution, of course, was way too lacking in drama to serve as the ending for my novel, and you have to have drama for that all-important climax.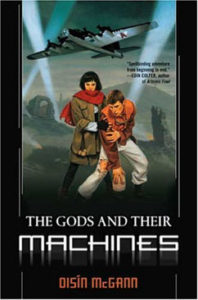 Over the weekend, I was at the Rolling Sun Festival in Westport, where Robert Fisk spoke about the recent events in Beirut and Paris. Here was a man who actually could explain things, in an incredibly articulate and passionate way. And despite all the obscene violence he'd witnessed, he still seemed to have hope that we can some day stop creating the circumstances that create terrorism.
I wish he wrote for children and young adults – that's surely where his message would have the greatest effect.
If you want to broach this twisty subject with young readers, The Gods and Their Machines doesn't promise any easy resolutions, but I hope it can offer some questions.
And I figure a few questions is a good start.