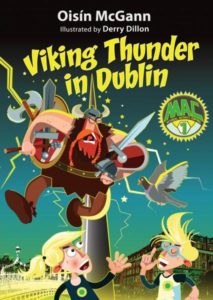 A powerful Viking warrior has escaped from the land of legends.
He's a king who grew up facing storms and battles. Now he's causing chaos as he thunders through Dublin. Áine and Fionn work for an agency known as MAC – Mythical Activity Control. It's their job to find out why the Viking is here and stop him…fast.
But can they stop him before he turns the whole city upside-down?