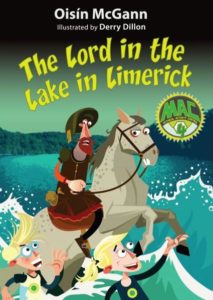 A mythical warrior has escaped from the land of legends.
Thundering across Limerick on a magical, impossibly fast horse, Gearóid Iarla seems set on causing trouble. But what has woken him from his centuries-long sleep beneath Lough Gur? And why is he so angry? Áine and Fionn work for an agency known as MAC – Mythical Activity Control. It's their job to find out why this ancient lord is here and stop him . . . fast.
But can they catch him before he lets his fury loose on Limerick?