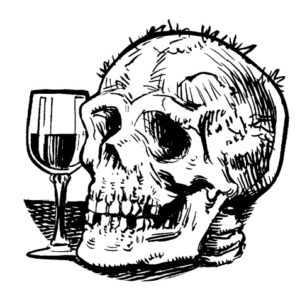 I had a grand time in the two weeks running up to Christmas, partly due to the kids' excitement, and partly because I got to spend most of my work-time drawing and painting. I was doing a painting for my sister as a present – both for Christmas, and for the apartment she got (after much ado) a while back. But before I could get onto doing that, I was working on the black-and-white chapter icons for 'Merciless Reason'.
This is a kind of signature thing I do for all my novels – a small image at the head of every chapter. I figure you should do everything you can to make your books as memorable as possible,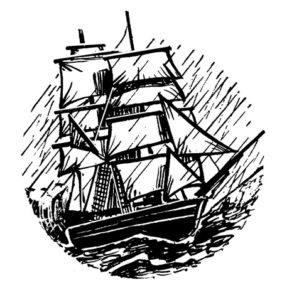 inside as well as out, and sometimes an image can set a tone or help the reader visualize something or even just act as a tease, a taste at the start of a new scene, in a way that words can't. And besides, I'll look for any excuse to get an illustration into a book.
The challenge with these is to find images that are distinctive and eye-catching; each one should be very different from the next and they must all work at a small size. I draw these no larger than 8cm by 6cm, but they appear at the size of a postage stamp. In 'Merciless Reason', there are thirty-eight of these little pictures. They're a quiet pleasure to work on. For the Wildenstern books I do them in a classic brush-and-ink style to suit the era, though people sometimes assume they're etchings or even wood-cuts.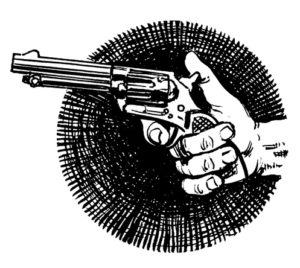 I've never done an etching, and only did a little wood-cutting in college. And due to the time involved, these types of techniques are used less and less in illustration, which is a shame really.
I originally wanted to do full-page 'plate' illustrations for 'Ancient Appetites', as you would have found in nineteenth-century novels, but the folks at Random thought that might make the book look as if it were trying to appeal to a younger audience (can't old people look at pictures too?). They were very happy to go with chapter headers, however.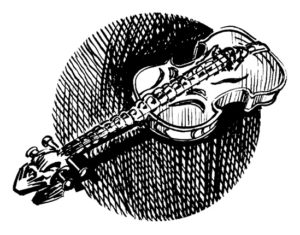 Too many books just have a basic, graphic design repeated as a header. If you're interested, you can see a sample of one of my proposed full-page illustrations on my artwork page. It's the one with the boy finding the machine on the Victorian Street.
As the Christmas/New Year holiday draws to a close, it's time to get back into planning for the next few months. I'm intending to hold a competition to promote the launch of 'Merciless Reason', and I've already got some events lined up over the next few months. Then there's the production work on my next novel to get started on; 'Rat-Runners' – a very different story to the Wildensterns' exploits. I'll see what other projects I can come up with in the meantime. It pays to keep yourself busy these days.
Hope everyone had a fantastic Christmas, and Happy New Year to all of you.