Okay, so October's over and I'm winding down events in November, so I thought I'd run over what I've been up to and where I've been, along with a few other bits of news.
Children's Book Festival brought its usual hectic schedule.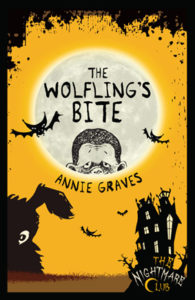 I'll keep just to that month, where I did (deep breath): an Ideas Shop event with Sarah Webb and Judi Curtin in Tallaght library, then four different libraries in Meath, Skerries Community College, I interviewed Anthony Horowitz in the Solstice Theatre in Navan, had to miss the Octocon convention in Dublin, four different libraries in Kildare, two more Ideas Shop events in Tipperary, St Molaga's NS in Balbriggan, Bailieborough and Cootehill libraries in Cavan, St Colmcille's Junior School in Knocklyon and Kishogue Travellers' Community Centre for South Dublin libraries, Loreto College in Foxrock . . . and finally, two sessions (one with Derek Landy and Will Hill) in Smock Alley Theatre in Dublin for the Bram Stoker Festival.
So, I was thoroughly wrecked by the beginning of November. Add in the fact Maedhbh's been very ill, and the kids have been conspiring to ensure we never get a full night's sleep, and my brain has been in danger of losing its higher functions.
I've also just wrapped up a night course I was teaching in a local college, and did a weekend course for the Irish Writers' Centre at the end of September. I did a talk for Irish PEN on YA fantasy last week, with Celine Kiernan and Conor Kostick, I was in Tallaght again today with Sarah Webb, and tomorrow I'm in St Michael's College in D4, talking to the first years.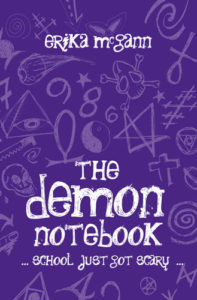 On Sunday, I'll be back in Smock Alley with the ubiquitous David Maybury (author of 'Frankenkids') doing a Nightmare Club Event. That'll be it, for the moment . . . I think.
October also marked the launch of my book for Little Island's Nightmare Club series, 'Wolfling's Bite', and my sister Erika's excellent new book, 'The Demon Notebook'. Like my other sister, Kunak, Erika seems to have knocked out a cracking read just to prove to their big brother that this publishing lark is a piece of piss, really.
I'm going to post a bit about my upcoming book, 'Rat-Runners' when I get a chance, but I've also started work on a TOP SECRET PROJECT that I can't talk about (yet), except to say that it's going to keep me busy writing for the next few months. The deadline's ridiculously tight, which actually suits me for the moment – I do love the events, but a bit of enforced sitting-down-and-writing will be nice. And the dog will start getting proper walks again. Oh, and the painting I was meant to do for Maedhbh's birthday is REALLY late, so I need to get that finished too.
Right, I'm off to bed. Wake me at the end of the month.