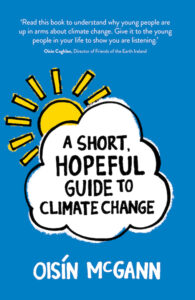 Release Date:
May 2021
This is the story of humans and fire
and how we've changed the world.
It's a story about our civilisation and our environment,
about wildfires and glaciers, war and wilderness.
It's about tiny ocean creatures, giant machines,
and teenagers protesting on city streets.
It's about climate change, and the millions of people
who are already taking action to do something about it.
This is an invitation to join in.
If you're interested in reading more about the subjects in this book, you can find some of my reference material here.