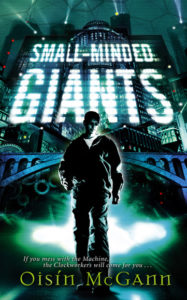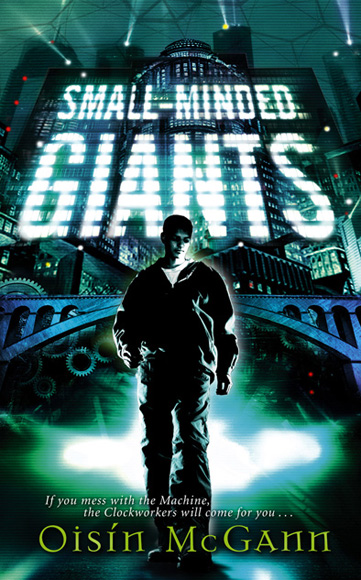 If you mess with the Machine, the Clockworkers will come for you.'
The Clockworkers are a rumour, a myth; but after he and his class witness a major crane accident, and his life takes a dramatic turn for the worse, Solomon Wheat begins to see a new side to the city of Ash Harbour. His father, Gregor, has gone missing, and is accused of murder. As Sol begins to search for his father, he finds himself pursued by mobsters trying to collect on Gregor's gambling debts. The police are watching him, and so are the Clockworkers; a shadowy organisation founded to protect the operation of the Machine. For some reason, they have decided that his father is a threat... and that makes him one too. Sol enlists the help of Cleo, a girl from his class, and his teacher, Ana, in deciphering the mystery of his father's disappearance.
Built to provide refuge for its population from the ravages of a frozen climate, Ash Harbour lies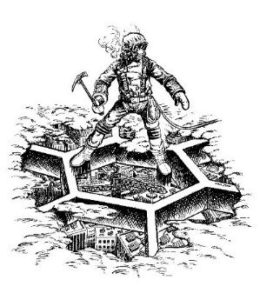 beneath a concraglass dome. Its streets, paths and bridges, its circular tram routes, are all constructed to generate power as the city's inhabitants go about their daily lives. It is an intricately controlled, and delicately balanced system. This is the Machine. But Ash Harbour's finely-tuned operation is under threat; the city is plagued by accidents, and they are steadily getting worse - and somehow, Gregor's disappearance is connected with all of it.
Delving into the underbelly of the city, with a violent and enigmatic man named Maslow as his guide and protector, Sol uncovers the harsh amorality of the police department's Industrial Security Section, the hidden agendas of the secretive Dark Day Fatalists, and learns hard lessons about Ash Harbour's true nature. And the more he and his friends find out, the more they have to fear.
Because if you mess with the Machine, the Clockworkers will come for you.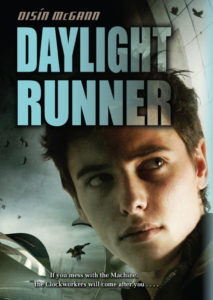 Published in the US as Daylight Runner.